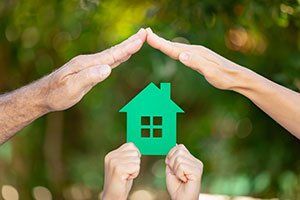 Want to take advantage of eco-friendly roofing trends this Earth Day and all year long? This annual holiday often causes home and business owners to stop and consider what they are doing on their properties to be kinder to the environment. Thankfully, there are some fantastic sustainable options you can implement for your home or business roof to go green. Let's take a closer look at some of the top eco-friendly roofing trends you may want to use for your property.
Solar Roofs
Solar power is an invention that has done a lot of good for the environment. In recent years, "solar shingles" have become a popular trend for homes and businesses. These shingles can protect your roof while helping you implement solar power to save on energy costs.
Recycled Roofing
One of the greenest choices for roofing is recycled shingles. Choose from shingles made from waste materials like rubber, wood fiber, plastic, post-consumer waste, or post-industrial waste. Shingles from recycled content are surprisingly durable, cost-effective, and attractive. It's nearly impossible to tell these shingle products come from waste materials, and you can feel good about diverting waste from landfills while protecting the earth.
"Green" Roofs
Green roofing, or "vegetative roof assemblies," are roofs with plants like trees, shrubs, or flowerbeds. These roofs are not only gorgeous and magical, but they reduce the impact of storms while improving the thermal performance of your building. Green roofs also fight pollution, which is a significant environmental issue in today's world.
Contact Premiere Roofing to Learn About Sustainable Roofing Options
At Premier Roofing, we care about the planet and fully support our customers in their journeys to find sustainable roofing options. Choosing to live every day like Earth Day is a real possibility when installing an eco-friendly roof for your home or business. Our knowledgeable team of experts would love to assist you in determining what kind of green roof is best for you. Contact Premiere Roofing now to get an estimate for an eco-friendly roof or to explore your options.