3 Things to Consider When Choosing New Shingles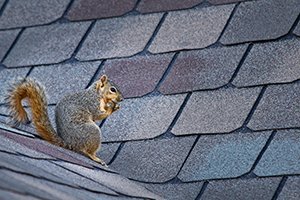 Regardless of the type of roof you may have, it always pays to take home improvements seriously. Shingles aren't just about practicality when it comes to warding off the more extreme weather your home may face, they're also an important factor in how your home comes across to others. Consider the following tips before picking the winner.
Styles and Shapes
An architectural shingle is generally defined as one that gives your roof some dimension, while a 3-tab shingle is more or less flat. As you might imagine, architectural shingles tend to give your home more personality, but they also may increase the stability of your roof too. A 3-tab shingle is more likely to be damaged by wind or sun damage, which can make it a poor long-term choice.
Climate
The shingles above you have a lot to do with the temperature around you. An attic can be affected as much as 40 degrees either way, depending on how much light the shingle reflects or absorbs. Whether your attic is finished or not, it's worth considering how this affects your heating and cooling bills.
Colors
If you have a high-steep roof, it will get a lot more exposure than a flat roof. Ensure you pick a color that you not only like, but will also fit in with the rest of the neighborhood. Ultimately, this increases your curb appeal which can help get the price you want when you sell.
Premiere Roofing can help you decide on a shingle that improves the look and the efficiency of your home. Trust us to share our professional opinions with you when you're not sure where to start. Contact us today if you have questions, or need roofers who care about more than just the bottom line.