3 Tips to Keep Your Home Warm This Winter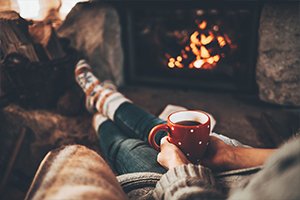 If you are like most homeowners, you are always searching for ways to keep your home warm during the winter months. You may be surprised to learn professional window maintenance can go a long way toward keeping your home cozy while saving you money on energy costs. Read on for three tips to help you keep the warm air inside and the cold air outside this season.
#1: Insulate Your Windows
Using temporary or permanent insulation for windows can prevent drafts and keep the warm air inside your home where it belongs. No homeowner wants to pay for heat, only to have it leak outside! Tasks like sealing and caulking windows and installing weather stripping can provide plenty of insulation to promote warmth and enhance energy efficiency without a considerable expense.
#2: Install Energy-Efficient Windows
While it costs more than insulating your current windows, installing energy-efficient windows is an investment that pays off in the long run. For example, if your windows are older or you notice a significant draft, chances are good you are losing a lot of warmth during the winter months. A professional window installation service can help you assess your needs and budget to find the right windows for your home.
#3: Schedule Professional Window Maintenance
Turning to the pros for window maintenance not only keeps your home warm but also extends the lifespan of your windows and reduces your monthly utility bills. It's not always easy to perform the right level of window maintenance on your own. Finding a window maintenance team you can trust is a big help.
If you need more tips to keep your home warm this winter or are ready to schedule professional window maintenance, contact Premiere Roofing in Columbia, SC.