Beginners Guide to Filling Out an Insurance Claim for Roof Damages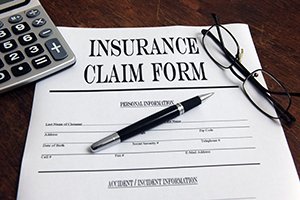 For most people, their home is the most valuable investment that they will make over the course of their lives. For this reason, homeowner's insurance is an important asset to protect you and your family against the financial stress of making major repairs to your home. When it comes to damages to your roof, it can be a challenge to file an insurance claim successfully. Here is our helpful guide for homeowners:
Read the Policy Carefully
This may seem like a no-brainer, but the first step to filing a successful insurance claim for roof damages is to make sure that the damage is actually covered by the insurance policy. For example, storm damage from high winds and heavy rain might not be covered by the policy, but damages from a tornado might be. Reading your policy carefully can provide the most helpful information regarding exactly what is covered and what isn't.
Collect the Facts of the Damage
The insurance company is going to request a significant amount of information for the claim. The most efficient way to accurately and efficiently assess the damages is to have a roof inspection by a certified roofing expert. Make sure to note the exact date and time of the damages. Record why the damage occurred and exactly how they happened and note damage to any other parts of the home. You should also collect any information about prior damage to the roof as well. Have these facts ready before calling the insurance company.
Contact the Insurance Company
Most insurance companies will have their companies file their claim over the phone. When speaking with the insurance company, it is best to not give any information about the damages other than what is asked for. Simply answer the questions and nothing more. Giving too much information could cause contradictory statements that could lead to a denial of your claim.
Once your claim has been honored, you can trust in the experts at Premiere Roofing to repair the damages. If you've experienced roof damages as a result of recent weather or have questions about filing a claim for roof damages, contact us today!