Roof Warning Signs to Look for Before Buying a House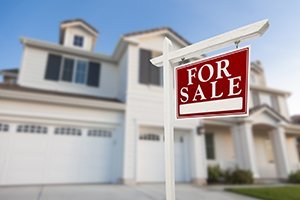 Buying a new home? Congratulations! But don't wait until after you've bought it to find out the condition of the roof. Having the roof inspected for damages should be one of the first things on your to-do list when looking to purchase a new home.
Roof problems can potentially damage the structural integrity of you home.
Ask the seller how old the roof is. (A well-kept roof has a 30+ year life span.) Additionally, you should ask about any storm or tree damage that might have occurred in recent years.
By having a roof inspection, you might save yourself time, expenses, and disappointment even before.
A roofing inspection will look for:
Damaged shingles or tiles. See if any have cracked, warped, loosened, gathered moss, or fallen out.
Rust streaks or stains. Check for faulty gutters or drainage piping.
Worn seals. Focus on where the roof meets vents, chimney work, and window frames.
Sagging parts of the house or roof. Dry rot could be the cause.
Rotted or broken trees around the property. Has the roof been slammed by tree limbs?
Inside the house:
Water spots or dark seams. Look on or along the ceilings and walls. Seepage can mean roof damage.
Signs of moisture. Check around the fireplace structure and in the basement.
Newly painted drywall panels. If you see them, especially on the ceiling, find out why.
Before signing any paperwork, you should ask to see the seller's inspection and disclosure documents. South Carolina requires sellers and lessors to disclose the condition of the roof, chimney, and additional structural parts of the home, among other things.
During negotiations, having a roofer check the roof can be a sensible, cost-effective call. Premiere Roofing can help. Contact us today for more information, for answers to your questions, or to schedule an inspection.